You lie beneath the covers, staring at the ceiling. You've tried counting sheep. It didn't help. Your mind is thinking about every single small thing. It won't switch off. You look at the clock on your smartphone; it's later than you expected. A quick calculation tells you that even if you fall asleep this minute, you will still be tired in the morning. If this scene sounds familiar, you might be interested in one of the newest ways to fall asleep fast – moon milk.
It's the latest food trend that you might not have heard about yet, but it could also be one of the greatest natural remedies for sleep. Having a moon milk drink before you hit the hay might sound like a small lifestyle change but many people out there believe that it could be the key to getting the rest you need. So, where should you start? Let's take a look at some of the basics as well as how to make moon milk for yourself.
The Link Between Sleep and General Health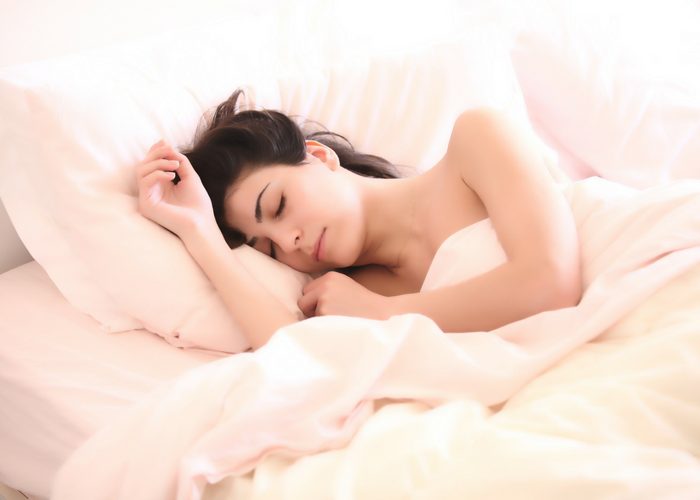 Before we take a look at the benefits of moon milk and how you can make it for yourself, let's take a moment to understand why sleep is important. An Official American Thoracic Society Statement says that we should be getting between seven and nine hours sleep per night for the sake of our overall health.[1]
The reason for this statement is clear. We all know that when you fail to sleep enough each night, you could find that it has a serious impact on your physical health and your emotional well being as well. That's why trying simple ways to fall asleep fast is crucial. Here are three ways that your sleep can impact you:
Obesity and weight problems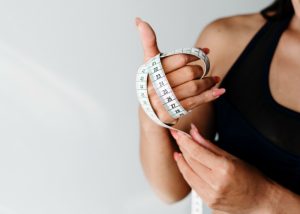 Tackling obesity is about balancing a healthy diet and an active lifestyle, but what role does sleep play? A study from the American Medical Association (AMA) surveyed how long people in rural areas sleep and what health impact it has. The study found that there was a direct link between short sleep duration and high BMI scores in participants.[2] The results suggest that failing to get enough sleep could increase weight gain.
Type 2 diabetes risk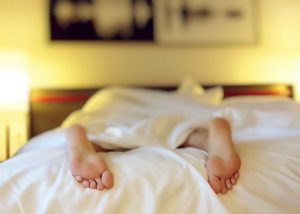 Diabetes is a growing problem. Each year, one and a half million Americans are newly diagnosed with this health condition.[3] As one of the leading causes of death in the Western world, it's crucial that we do something about it. Interestingly enough, research suggests that there is a link between sleep and diabetes.
One study found that sleeping less than six hours per night or more than nine hours a night could boost both impaired glucose tolerance and diabetes mellitus.[4] The results imply that the amount of rest a person gets will affect their blood sugar levels and how likely they are to get diabetes in the long run.
Failing immune system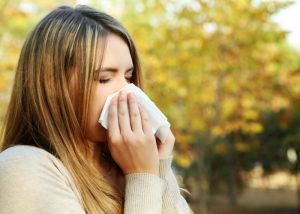 Failing to get a good night's rest could mean that you're more susceptible to common illnesses and viruses. That's because it has a direct impact on your immune function.[5] In fact, research suggests that sleep deprivation can lead to infections, inflammation, and other common health concerns. To ensure that your body is prepared to fight off any illnesses, trying some home remedies for sleep could be the answer.
Is Moon Milk One of the Best Ways to Fall Asleep Fast?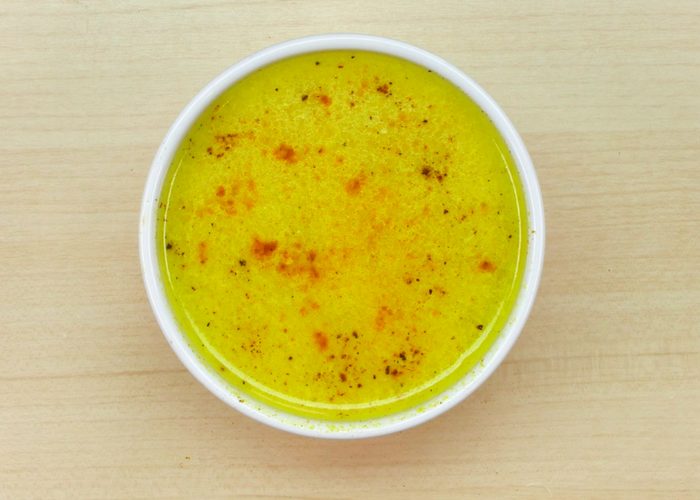 You may have seen it on Instagram and be forgiven for thinking it's a modern trend, but moon milk has an ancient past. Ayurvedic medicine is a form of healing that originates from India and combines the concepts of universal interconnectedness, life forces, and our bodies' constitutions.[6] It is one of the oldest wellness systems in the world and many modern-day populations practice it to this day.
Ayurveda offers a range of prescriptions, including dietary cures, forms of activity, and lifestyle changes. Within that, the system offers one of the best ways to fall asleep – moon milk. The drink is quite simple combining warm milk, ground nutmeg, cinnamon, ashwagandha, and honey. The result is a rich and soothing bedtime drink that should also work as one of the fastest working home remedies for sleep.
How Does it Compare to Other Home Remedies for Sleep?
Of course, when you're looking for ways to fall asleep fast, drinking moon milk is by no means your only option. There are loads of home remedies for sleep out there and some have scientific backing too. Let's take a look at three of the most common and most effective ways that you can get a better quality of sleep each night:
Meditation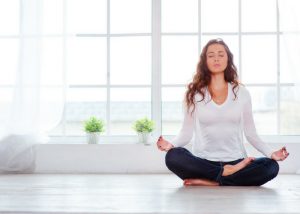 There's no doubt that you feel relaxed and calm after a session of meditation, but have you ever wondered why that is? This is one of the most common home remedies for sleep and there's a good reason for that. Research shows that meditation naturally boosts your melatonin levels, which could well help you achieve sleep faster than ever.[7] It also means that you take control of your breathing and reach a relaxed state.
Scheduling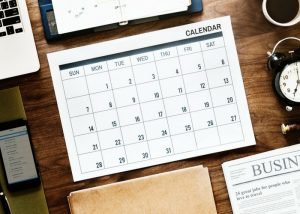 If you lead a somewhat erratic lifestyle, it's only natural that you may find it hard to fall asleep at night. Your body does not have a routine which means that your internal clock doesn't follow a pattern. Studies in this area have found that when you start to set a stable routine, falling asleep and waking up at the same times becomes a force of habit.[8]
It might not sound like one of the most exciting home remedies for sleep, but ensuring that you go to bed at the same time each night could be the way to go. There's no doubt that your schedule may change from time to time. Despite this fact, making an effort to stick to a routine as much as you can could help you drift off to sleep.
Aromatherapy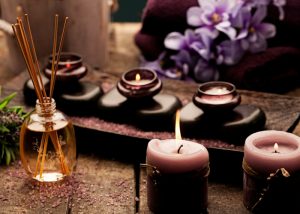 Could your senses play a role when it comes to ways to fall asleep fast? The answer is yes. If you use essential oils to excite your sense of smell, you can also use it to calm and soothe yourself. One review of a range of studies on aromatherapy found that this practice could help people improve the quality of their sleep.[9] Learning a little more about aromatherapy and giving it a go could be one of the best remedies for sleep.
How does moon milk compare to other ways to fall asleep fast? Well, unlike these examples of home remedies for sleep, there is not a great deal of research behind the theory that moon milk can help induce a rested state. However, it has been used in holistic medicine for decades. When you break down each ingredient, it is logical that the drink could have soothing and calming properties.
The Main Ingredients in a Moon Milk Recipe
When you first take a look at the ingredients in any given moon milk recipe, you may wonder what each has to offer. The truth is that this recipe happens to be full of superfood products and powerful ingredients. So that we can fully understand the moon milk benefits, let's take a look at three of the main ingredients:
Ashwagandha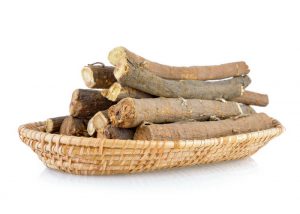 While it's likely that you've heard of the other ingredients in moon milk, ashwagandha is a little more exotic. Despite this, the herb is common in many parts of Ayurvedic medicine. Should you struggle to find it in the grocery stores, you might want to look online or in health food or whole food stores.
There are some undeniable health benefits to this herb. Research has suggested that it can lower blood sugar in both healthy people and those with diabetes.[10] Another study found that it can help battle symptoms of anxiety and stress in adults struggling with their mental health.[11] It is perhaps for this reason that many believe drinking moon milk is one of the best ways to fall asleep fast.
Honey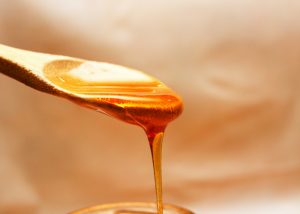 Aside from giving any moon milk drink a sweet twist, honey also boasts some rather impressive health benefits. One in-depth scientific review of this ingredient concluded that it could be used as a tactic for the management of various diseases.[12] The results also stated that honey has antibacterial, anti-inflammatory, apoptotic, and even antioxidizing properties. It is likely for all of the above reasons that many label it a superfood.
Cinnamon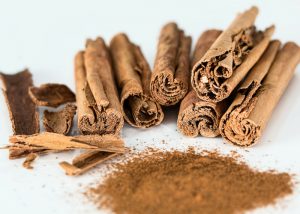 When you include Ceylon cinnamon, also known as "true" cinnamon, in your food, you can expect a whole range of benefits. The cinnamaldehyde, which is found in the spice, may be the reason behind some of these advantages. For example, research shows that cinnamon is full of healthy antioxidants as well as anti-inflammatory properties.[13]
Many people also believe that cinnamon can help them to fall asleep. There is no solid scientific evidence to suggest that cinnamon can work as one of the home remedies for sleep. Despite this fact, the ingredient is often a major feature in night-time drinks.
Fall Asleep Fast with this Basic Moon Milk Recipe
Moon milk is being touted as one of the most effective home remedies for sleep, but how do you make it? You'll be pleased to know that you don't need to be a pro chef to get this moon milk recipe right. It takes a matter of minutes and is simple to follow.
You only have to scroll through Instagram (using the #moonmilk hashtag) to see that there are a great many variations to this drink. From mermaid-colored moon milk to bright pink concoctions, there are many ways in which you can customize this recipe. However, first of all, it pays off to learn the basics. With that in mind, here is a simple standard recipe.
Cook Time: 5 minutes | Serving Size: One
Calories per serving: 258 kcal | Equipment: Saucepan, whisk, large cup
Ingredients
1 cup of milk
1 tsp honey
1 tsp coconut oil
¼ tsp ground ashwagandha
¼ tsp nutmeg
½ tsp turmeric
½ tsp ground cinnamon
Pinch of pepper
Directions
Warm the milk in a saucepan over a medium heat then bring to simmer.
Add the cinnamon, turmeric, nutmeg, and ashwagandha to the milk. Whisk the mixture.
Bring the heat down to a low-medium level and add the coconut oil. Mix well.
Take the milk off the heat. Add the honey and pepper to season.
Pour the moon milk drink into a cup and enjoy.
How to Customize your Moon Milk Recipe
The main moon milk recipe is relatively straightforward. It shouldn't take you long to understand and perfect the process. Now that you know how to make moon milk, there are some smart ways you can up game. Try these tips for yourself:
Switch to plant-based milk
Whether you're following a vegan diet or would prefer to cut back on lactose, switching to a plant-based milk could be the way to go. Research published in the Journal of Food Science and Technology suggests that soy milk is one of the most nutritious.[14] You can swap this type of substitute for milk quantity-to-quantity. However, you should be aware that making this switch could affect the total calorie-count.
Add a little color to the drink
As with many food trends, one of the most exciting things about moon milk is that it looks fantastic. If you're looking for that perfect Instagram shot, you might want to add a touch of color to your recipe. Avoid synthetic food coloring and opt for something a little healthier. Natural colorings include cherry juice, turmeric, matcha, and cocoa.
Make a moon milk latte
Of course, the last thing you want to do is add espresso to your moon milk. The drink is one of the best ways to fall asleep fast and adding coffee into the mix would be counterproductive. However, if you adore the light and fluffy look of a latte, there's a simple way to mimic that in mere seconds. Use your whisk to froth up the milk before serving.
Create unique flavor combinations
When you've perfected the basic recipe, it's time to experiment with flavors you love. Getting this tip right may be a case of trial and error. It's worth trying out new combinations and seeing whether they work. Things like cinnamon, honey, and maple syrup tend to work together but it's worth seeing what other spices go with them.
Add some toppings to your moon milk
When you've whisked up your moon milk drink, you might want to complete the look with some toppings. Adding a dusting of cocoa powder or some edible flowers to the top of your drink will give it extra flavor and make it look incredible too. Again, the more creative you can be here, the better. Try something new and see what happens.

Conclusion
Should you struggle when it comes to falling asleep and getting your 40 winks, there's no harm in trying some moon milk. The benefits of sipping some warm milk packed with spices and flavors are well-noted. Plus, as an added bonus, it's super easy to get a grasp on how to make moon milk for yourself and it makes for stunning photos too. Why not try it for yourself tonight and find out whether it works for you?
References