Finding exciting Keto breakfast recipes that are at once satisfying and easy to make needn't be a chore. If you love a cheesy slice of pizza, we've got a treat for you! This Keto breakfast pizza recipe will have your mouth watering from the moment you wake up.
What is a Keto Breakfast Pizza?
When you're following the Keto diet, choosing the right breakfast is a huge deal. There are many options, such as a hearty Keto breakfast casserole, so you need to experiment. A Keto breakfast pizza is a filling meal that will help you start the day while aligning with the diet guidelines.
What Are the Benefits of Low-Carb Pizza Recipes?
It should come as no surprise that a low-carb pizza is a smart way to lose weight. Research in the British Medical Journal suggests that eating a low-carb diet can help to support weight loss.[1] Plus, trying a Keto breakfast pizza recipe will expand your repertoire of meals, which can only be a positive thing!
Cauliflower Keto Breakfast Pizza Recipe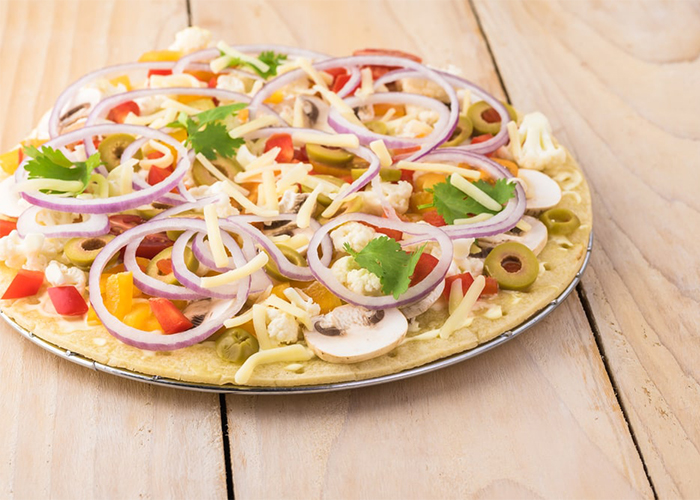 Ready to try it? Much like our decadent but nutritious Keto bacon and eggs recipe, this one is super easy to follow and won't take you too long to master. You can cut the pizza into three parts and save some for later.
Prep Time: 15-20 mins | Bake Time: 25 mins | Serves: 3
Calories per serve: 435 | Equipment: Chopping board, knife, food processor, pan, steamer, kitchen towel, large bowl, baking tray, baking paper, and large skillet
Ingredients
1 large cauliflower
100g almond meal
2 large eggs
100g tomato puree
50g peppers
50g unsmoked bacon
100g grated cheddar cheese
1 tsp olive oil
Instructions
Preheat the oven to 350°F. Take the leaves off the cauliflower and chop it into pieces. Put the cauliflower into a steamer over a pan and cook for 10 minutes or until soft.
Add the cooked pieces to a food processor and blitz them for a couple of minutes. Wrap the cauliflower in a kitchen towel and squeeze out the excess liquid.
Put the cauliflower into a large bowl and add the eggs and almond meal. Mix well until the base for your crust has combined.
Line the baking tray with some baking paper. Spoon the crust mixture onto the tray and use your hands to make a circular shape. Bake in the oven for 10 minutes and leave to rest.
While the base is cooking, chop the peppers and bacon into thin strips. Add some olive oil to the skillet and put on a medium heat.
Put the bacon in the pan and cook for five minutes. Then add the peppers and cook for a further five minutes. Set aside.
Cover the part-baked base with tomato puree. Top with the cooked peppers, bacon, and grated cheddar cheese.
Put the pizza back into the oven and bake for a further 15 minutes. The cheese should have melted well before serving!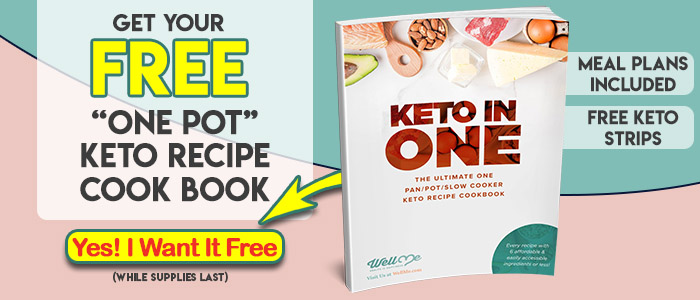 What Other Toppings Can I Experiment With?
Egg bites
Adding some egg bites to your pizza will give you some extra protein while also taking the flavor to a new level. Add them to the top of the pizza right before it's fully cooked.
Chilies
Fancy giving your low-carb pizza recipe an extra kick? You could top this one off with some fresh chilies. Chop up a mixture of green and red chilies!
Andrea's Breakfast Pizza Recipe [Video]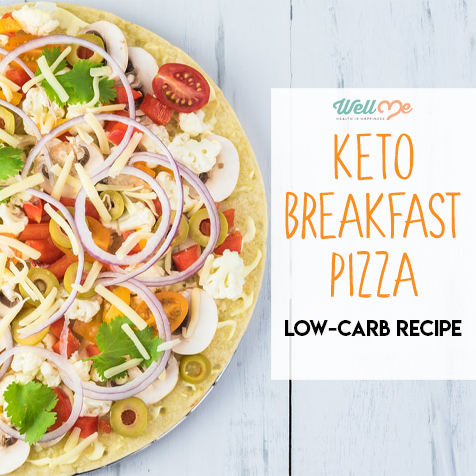 Conclusion
Has this Keto breakfast pizza recipe whetted your appetite? If so, why not try making the meal for yourself? It will be 100% worth your time. Follow this simple guide to make sure you get it right the first time around.
References