Whether you've just started your keto diet or you're a veteran of the plan, sticking to the rules can be hard. Ensuring that you know some irresistible ketogenic lunch recipes will help you to stay true to the guidelines of the plan.
If you're struggling for ideas, you've come to the right place. We know the secret to making the juiciest keto burger you will ever eat. What's more, we're willing to share it with you right here.
What is a Keto Burger?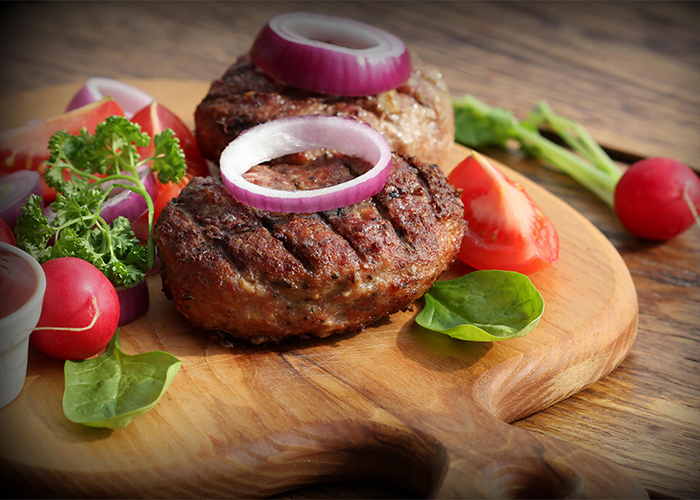 If you're following the Keto diet and crave a fat, juicy burger, we've got some great news for you. This particular meal plan allows for such culinary indulgences. There's just one catch—you can only have 50g of carbohydrates each day when on this diet. To make sure that you get into ketosis, in which you burn more fat, you need to be strict.
That's why you have to wave a long goodbye to the burger bun. While that may seem like something of a challenge, our recipe will prove that you can make a delicious meal without needing the bun at all. Follow it to make the best Keto burger you can imagine!
Why Do They Make a Great Meal?
Next up, let's talk about why the Keto burger will make a great meal. Since you've got rid of the bun, you've cut out the carbs. That means that the bulk of the dish comes from meat and veggies—the foundations of the Ketogenic diet plan.
Of course, the key to following the Keto diet is ensuring that you vary the meals that you eat. Needless to say, some days, you will fancy a yummy Keto tuna salad. However, there will be times when you want something a little more substantial and meaty. When you're in the mood for the latter, opting for a succulent Keto burger is most certainly the answer.
Will a Bunless Burger Still Taste Good?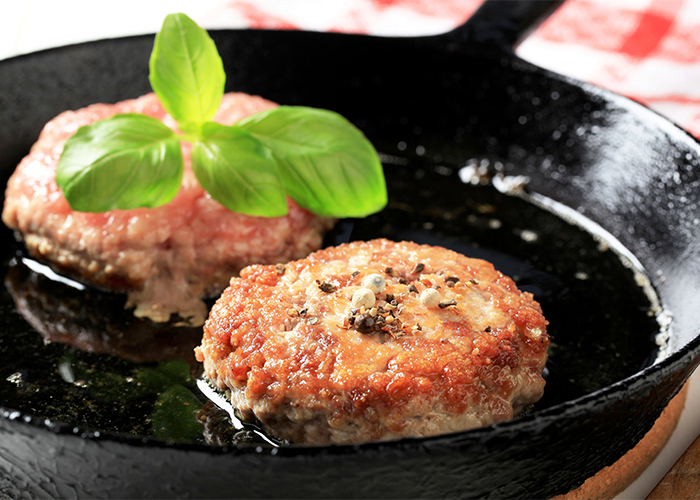 Think that a tasty burger is all about the bun? Think again. When you're following the Keto diet plan, you need to get creative with your recipes. Let's take a look at three reasons that a bunless Keto burger can still be super satisfying and temptingly good.
It's all about the meat!
One of the greatest things about the Keto diet is that it's high in fat. That means that you can truly indulge when it comes to meat products. Splurging a little more to get a high-quality standard of beef will make all the difference to this meal. Rather than focussing on the bread, the dish is all about the juicy, tender texture of the patty itself.
You can jazz it up
The fact that the Keto burger has no bun means you can add some fun extras. Serving the meal on a bed of leafy greens is always a smart move here. It doesn't have to end there. For example, you could also have a side of delectable Keto stuffed peppers or vegetables.
Let's get super cheesy
Are you something of a cheese-aholic? Then you will fall head over heels in love with our juicy Keto burger. This unique recipe puts cheese firmly at the center of the meal—literally. When you cut into the patty, you will see the cheese start to ooze out.
Cheesy, Juicy Keto Burger Recipe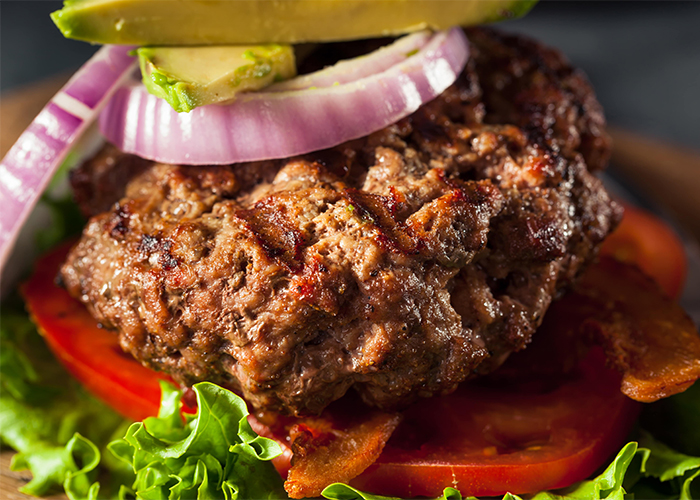 Are you ready to get grilling? You've come to the right place. We've got just the thing to fulfill your meatiest of dreams. Much like our sumptuous Keto chili recipe, our juicy burger will make your hunger pangs disappear once and for all. Ditching the carbs doesn't mean that your meal has to lack anything when it comes to flavor. Here's what you need to know.
Prep Time: 5 mins | Cook Time: 10 mins | Serves: 5
Calories per serve: 579 kcal | Equipment: Large bowl, spoon, griddle pan, spatula, chopping board, and a large knife
Burger ingredients
1 ½ lb quality ground beef
200g shredded cheddar cheese
100g chopped onions
½ tsp dried garlic
½ tsp smoked paprika
½ tsp chipotle chili powder
2 tsp olive oil
1 tsp pepper
Toppings and extras
1 large head of lettuce
100g jalapeños
100g cherry tomatoes
100g red onions
50g mayonnaise
25g Dijon mustard
Instructions
Put the ground beef into a bowl. Add the dried garlic, smoked paprika, chili powder, and half the olive oil into the mixture. Mix with your hands.
Next, separate both the meat and cheese into five portions. Make patties out of each portion, placing the cheese in the center of the meat and rolling to cover it completely.
Season the patties with pepper. Put a large griddle on medium heat and place the patties on it.
Cook for five minutes on each side before setting aside to rest.
Finely slice the cherry tomatoes, red onions, and jalapeños. Tear the lettuce leaves off the head. Mix the mayonnaise with the Dijon mustard.
Serve by layering the lettuce on plates. Add the cooked patties, chopped tomatoes, onions, and jalapeños to the plate. Top with the mustard mayonnaise mixture.

5 Tips For Piecing Together the Perfect Burger
Now that you've got the basics down, let's take things to a whole new level. Making a juicy Keto burger that's hard to resist can be straightforward with some expert tips. Here are just four ways that you can create a memorable meal. Give them a go.
1. Invest in quality meat
As we've already mentioned, this Keto burger recipe is all about the quality of the meat. For that reason, you should look for the best beef that you can afford within your budget. Try shopping around so that you can find the savviest deal out there.
2. Add some moisture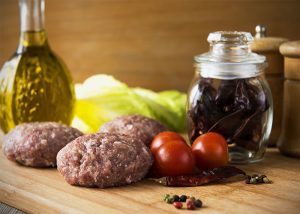 Of course, you want your Keto burger to be as juicy as possible. One of the quickest hacks you can use to make this happen is to add some oil into the mixture.
In this recipe, we've recommended using olive oil for this reason. However, you can mix things up by trying out avocado oil or sesame oil instead.
3. Try out different toppings
Why not make this Keto burger your own? Rather than simply going with the toppings we have listed, you can choose whatever you want. For example, you may want to add some peppers, grilled zucchini slices, or mushrooms.
4. Experiment with cheeses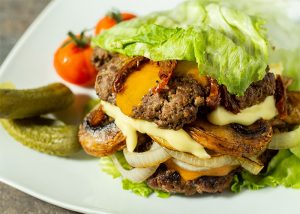 While most people can't resist a tasty cheddar cheese, there's no reason that you shouldn't mix things up a little.
For example, you may want to try a goat's cheese or maybe even a blue cheese for a strong hit of flavor. Tailor the meal to your personal taste.
Conclusion
Are you hoping to kick your Keto-friendly lunch options up a notch? Why not try the juiciest Keto burger recipe now?
The genius thing about this recipe is that it takes around 15 minutes to make. That means that you can whip it up in no time at all. When you're on a schedule or just need a quick meal, it could be the ideal solution. Why not try it today!