Breakfast is the most important meal of the day so you need to get it right! When you're following an eating plan, though, it can be tough. Choosing the right Paleo breakfast recipes can sometimes feel like a trial. Luckily, we have the answer. This Paleo breakfast casserole is easy to make and you will simply love the savory flavor.
What is a Paleo Breakfast Casserole?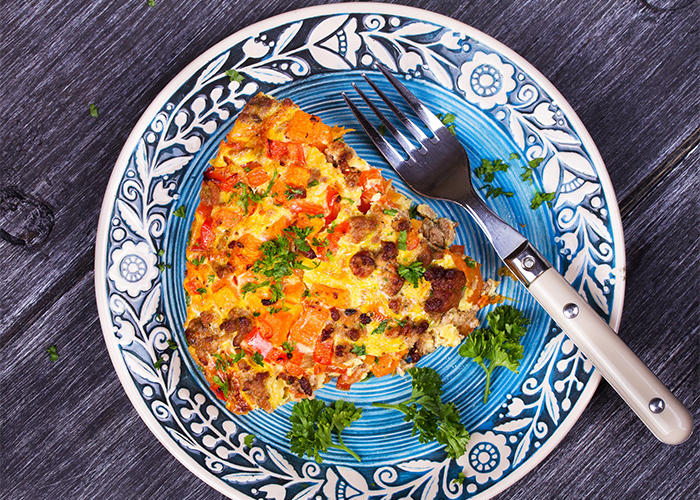 If you're following the Paleo diet plan, you may be wondering what you can have to start your day each morning. The eating plan guidelines mean that you have to consume rich in lean meat, fish, shellfish, fruit, vegetables, eggs, nuts, and seeds. At the same time, you also need to avoid eating grains, legumes, cereals, dairy, processed foods, refined sugars, or added salts.
So, what can you enjoy for breakfast? The truth is that there are many delectable breakfast options, such as Paleo morning porridge. However, these take time to make each day. Alternately, the Paleo breakfast casserole is sure to be a winner as you can prepare it beforehand for the week ahead.
An Easy Paleo Sweet Potato Breakfast Casserole Recipe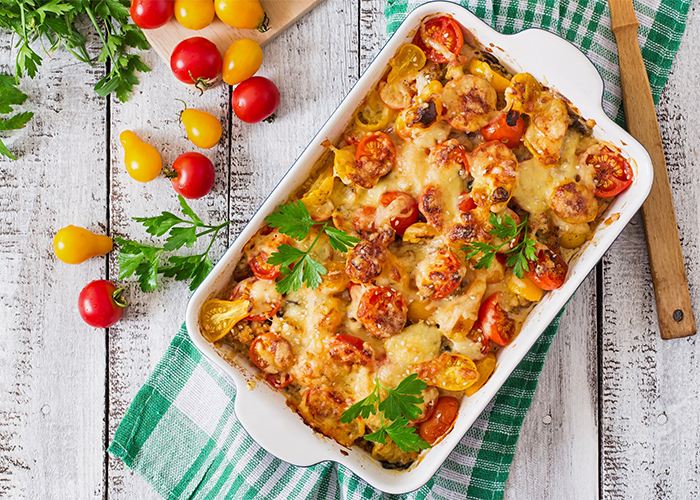 Ready to make a super easy Paleo breakfast casserole? The best thing about this recipe is that it makes a rather large batch, serving six portions. That means that you can make it at the start of the week and enjoy it each day. If you're a busy person, the idea of having breakfast ready and waiting in the fridge is sure to be appealing. Here's how to do it.
Prep Time: 15 mins | Cook Time: 35 mins | Serves: 6
Calories per serve: 130 kcal | Equipment: Potato peeler, chopping board, knife, large pot, colander, large skillet, large bowl, whisk, spoon, and large baking tray
Ingredients
8 large eggs
¼ cup whole milk
200g sweet potato
100g red pepper
30g sundried tomatoes
2 tsp ghee
1 tsp pepper
Instructions
Preheat the oven to 375°F.
Peel the sweet potatoes and chop them into thin slices. Finely chop the red pepper and sundried tomatoes into thin strips.
Boil some water in a large pot and add the sweet potato slices. Leave for 10 minutes or until soft then drain using the colander.
Heat half the ghee in a large skillet. Add the red peppers and sweet potato slices and cook for a further five minutes.
In a large bowl, break the eggs and add the milk. Whisk the mixture and then add the pepper.
Add the red peppers, sundried tomatoes, and sweet potato slices to the egg mixture. Use a spoon to fold the ingredients in.
Use the rest of the ghee to grease a large baking tray. Pour the egg mixture into the tray.
Put the tray in the preheated oven for 35 minutes. Get the tray out of the oven and leave to cool for 10 minutes before serving your freshly-baked Paleo Breakfast casserole

What Are the Health Benefits of This Recipe?
Now that you know how to make a Paleo sweet potato breakfast casserole, you can have something other than a stack of Paleo breakfast pancakes. But let's talk about some of the health benefits it offers. The recipe here is full of tasty vegetables, such as sundried tomatoes, peppers, and sweet potatoes. That means that you will get a healthy dose of vitamins when you eat it for breakfast. But what other health benefits does it offer you?
1. May improve metabolism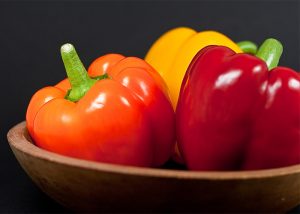 Your metabolic rate determines how fast your body can burn energy. In short, the better your metabolism is, the more likely you are to quickly start losing weight. This Paleo breakfast casserole recipe contains bell peppers, which are rich in capsaicin.[1] The chemical makes the taste of peppers mildly spicy. However, it also has another use.
Research published in the US National Library of Medicine has linked this chemical to improvements in a person's metabolism.[2] With that in mind, eating a variety of peppers in your diet could be one way in which you can boost your metabolic rate and start burning more energy on a daily basis. Plus, the ingredient boasts healthful vitamins.
2. Could boost your heart health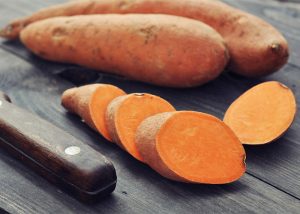 Getting enough fiber could be essential to your health. Recent research from the US National Library of Medicine suggests that eating fiber (from fruit and vegetables) can lower your risk of heart disease and, ultimately, dying from it.[3] Sweet potatoes are rich in fiber, and so adding these to your Paleo breakfast casserole recipe is a smart move.[4]
Needless to say, the more sweet potatoes you include in your recipe, the more fiber you will get. Should you feel that this is an area in which your diet lacks, you may wish to get rid of the peppers entirely and replace them with sweet potatoes. As always, our recipes are customizable, and so the choice is yours.
3. Keeps you full for longer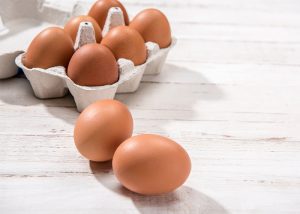 Of course, the base of this Paleo breakfast casserole is eggs. Eggs are famous for being high in healthy protein.[5] That's egg-celent (pun intended!) news if you're looking for a breakfast that will keep you full all day long. Protein has been linked to increased levels of satiety, which means that you won't get hungry right after eating them.[6]
When you eat something sweet with low protein, such as spinach breakfast muffins, you may find that you want to eat again an hour or two later. Choosing a breakfast that offers you a rich amount of protein helps you avoid this problem altogether. Since this one is egg-based, you should find that it offers you a lot of protein and energy for the day. Simple!
3 Preparation and Cooking Tips
Before you dive in and start making your Paleo breakfast casserole, you may need some extra advice to help you out. Here are some tips to get you started.
Swap the veggies
Not to keen on peppers? Hate sweet potatoes? If you don't like any of the ingredients in this meal, feel free to change them. Make sure the substitutions you make suit the Paleo diet plan. For example, you could swap peppers for red onions or the sundried tomatoes for olives. Think about what works for you.
Add some extra flavor
Want to give your easy Paleo breakfast casserole an extra kick? One of the easiest things you can do is add some seasoning into the mix. Putting a sprinkling of chili flakes into the egg mixture will mean that the end result is a little spicy. If you tend to enjoy spiced food, you are certain to love this particular addition to the recipe. Give it a go!
Make sure the egg is fully cooked!
Needless to say, raw eggs and eggshells can contain bacteria such as salmonella, which can lead to food poisoning.[7] For that reason, you need to take extra care when you're cooking with eggs at any time. Ensuring that the casserole is fully cooked before you serve it is a must. The 35 minutes are a guideline here. If the egg mixture seems runny, you may need to put the casserole back in the oven for a while longer.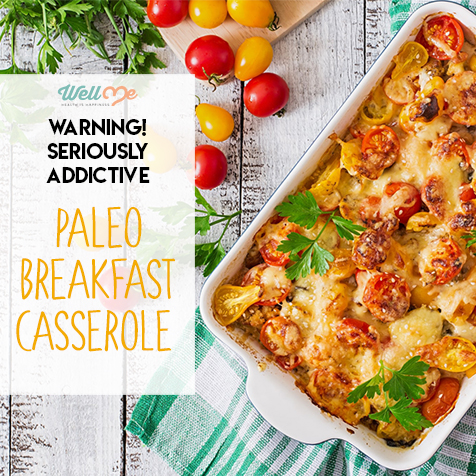 References